Go Digital took the task to take on an online shoes and accessories store and grow its revenue by over 7 figures with an enhanced ecommerce platform.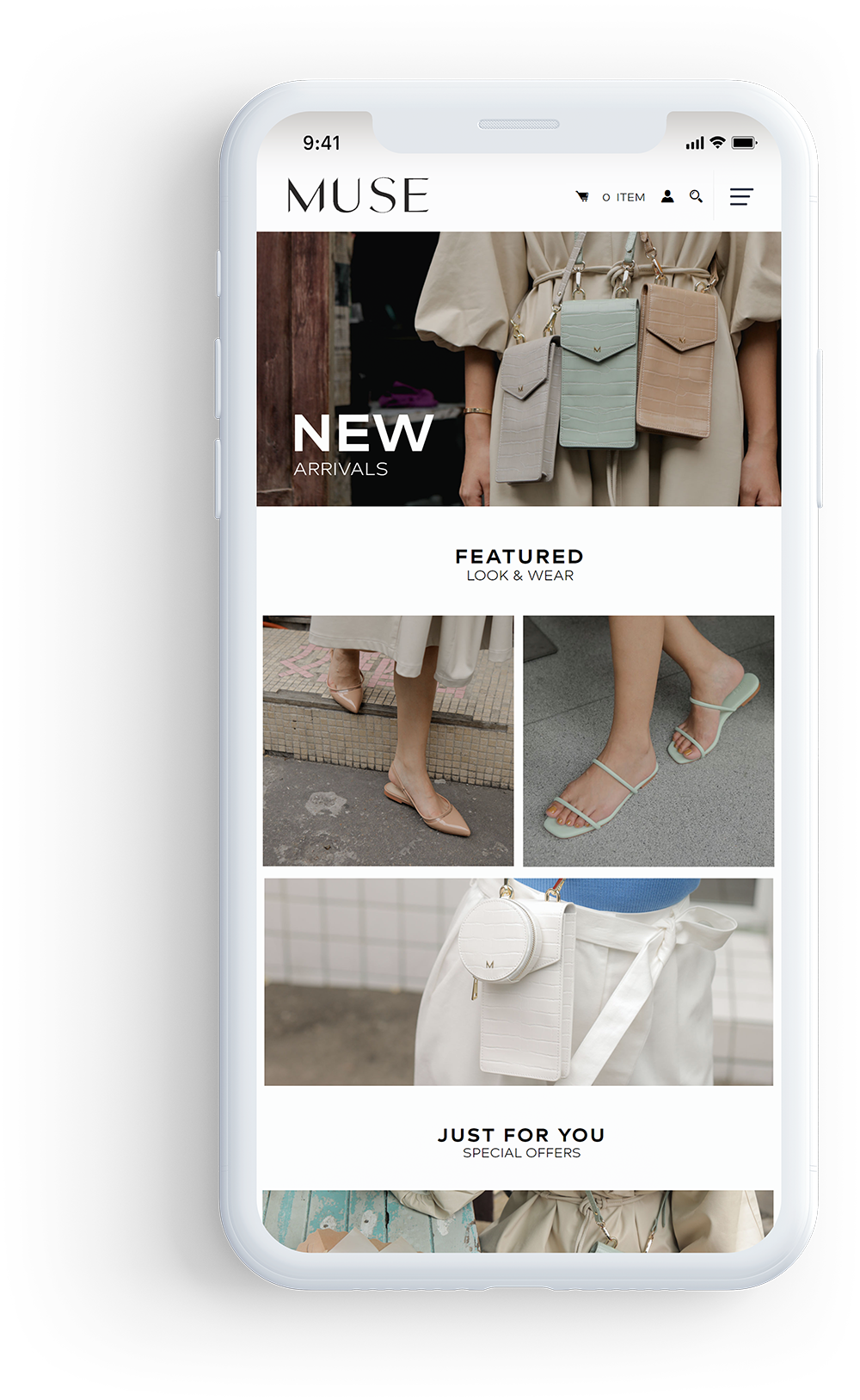 With an outdated eCommerce website, Muse had various obstacles holding it back from really driving up sales and we immediately set the challenges and goals to be achieved.
The strategy went far beyond just revamping the design to enhance user shopping experience, but implementing features and functionalities that would enhance the customer onboarding experience, increase retention and customer loyalty.
Membership system that would incentivize customers to spend more with tiered memberships, with great rewards for their VIP customers.
Timely and personalized messaging in the form of abandonment cart reminders, leveling promotions and newly released and recommended products according to the customers shopping behavior.
Automated incentive system that included coupons for new registrants as well as for existing customers in the form of events such as offering gifts on their birthday!
After the first month of implementation, results were beginning to surface as we saw an upwards trend in all relevant metrics.

In comparison to last year, orders had tripled with significant increases in conversions, average order cart value and order frequency.
We have developed long-term relationships with out clients because we achieve consistent results all year round, if you are looking for a partner that gets results instead of an agency that makes promises, then you have come to the right place…
Click the button below and let's make it happen.