MOCA is a museum of contemporary art and one of the largest in Thailand.
Go Digital was assigned to renovate the website with new features and functionalities, including booking tickets online, an artists archive and an evergreen events calendar.
The design style followed a minimalistic and strictly image centric design to prioritize the art pieces in view.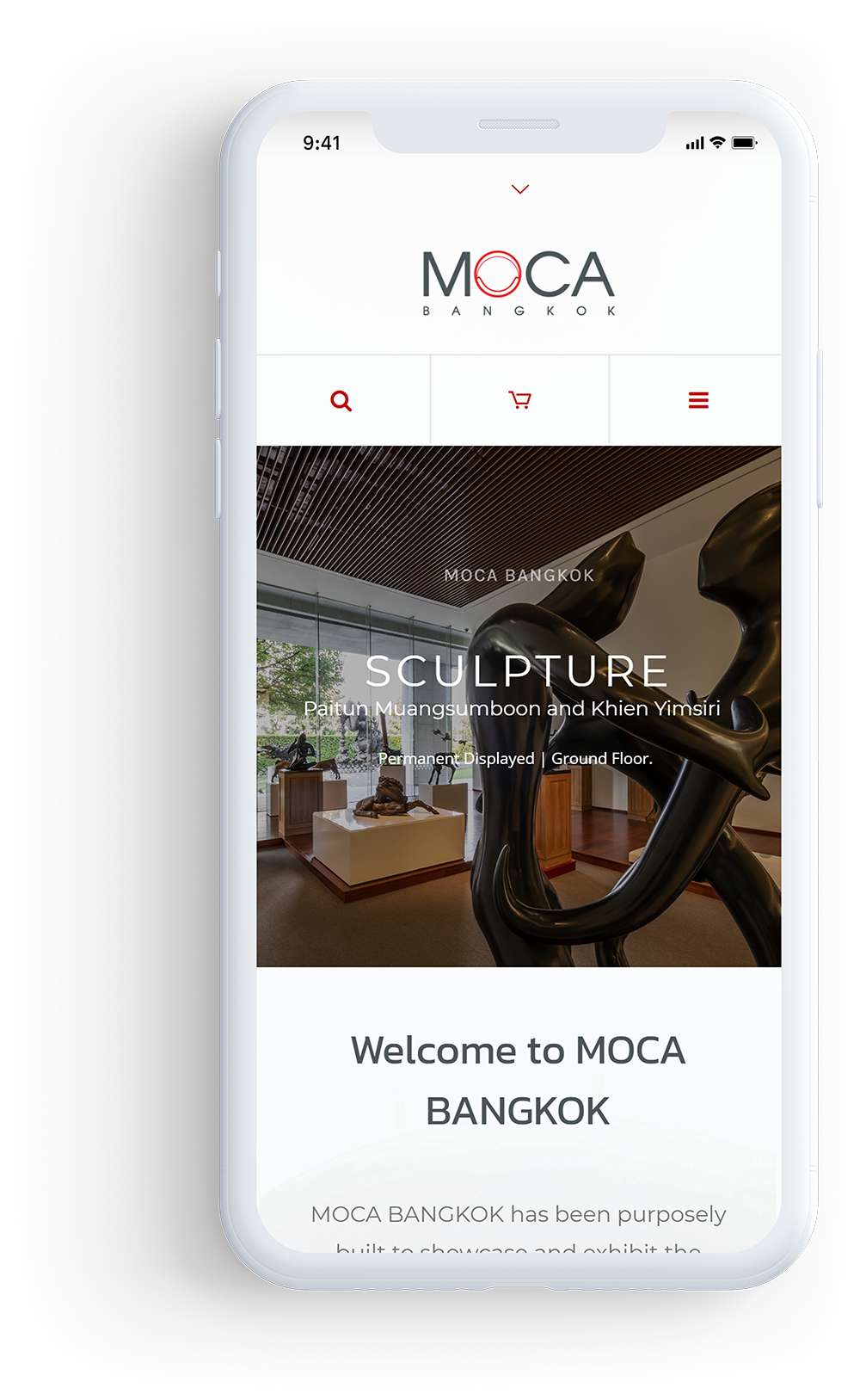 Revamp an outdated website, with a fresh minimalistic design that converys the great prestige of MOCA, one of the largest art museums in Thailand.
We have developed long-term relationships with out clients because we achieve consistent results all year round, if you are looking for a partner that gets results instead of an agency that makes promises, then you have come to the right place…
Click the button below and let's make it happen.