Mahallati Jewellery established in 1958 is a highly renowned fine jewellery brand.
Go Digital was assigned to update their current website which lacked to portray their dominance in the global jewellery market.
The approach was aimed to reflect a luxuious setting to appeal to high-end jewelery consumers. With a minimalistic and image centric design combined with striking contrasting colors to ensure clear focus on the fine jewelery pieces.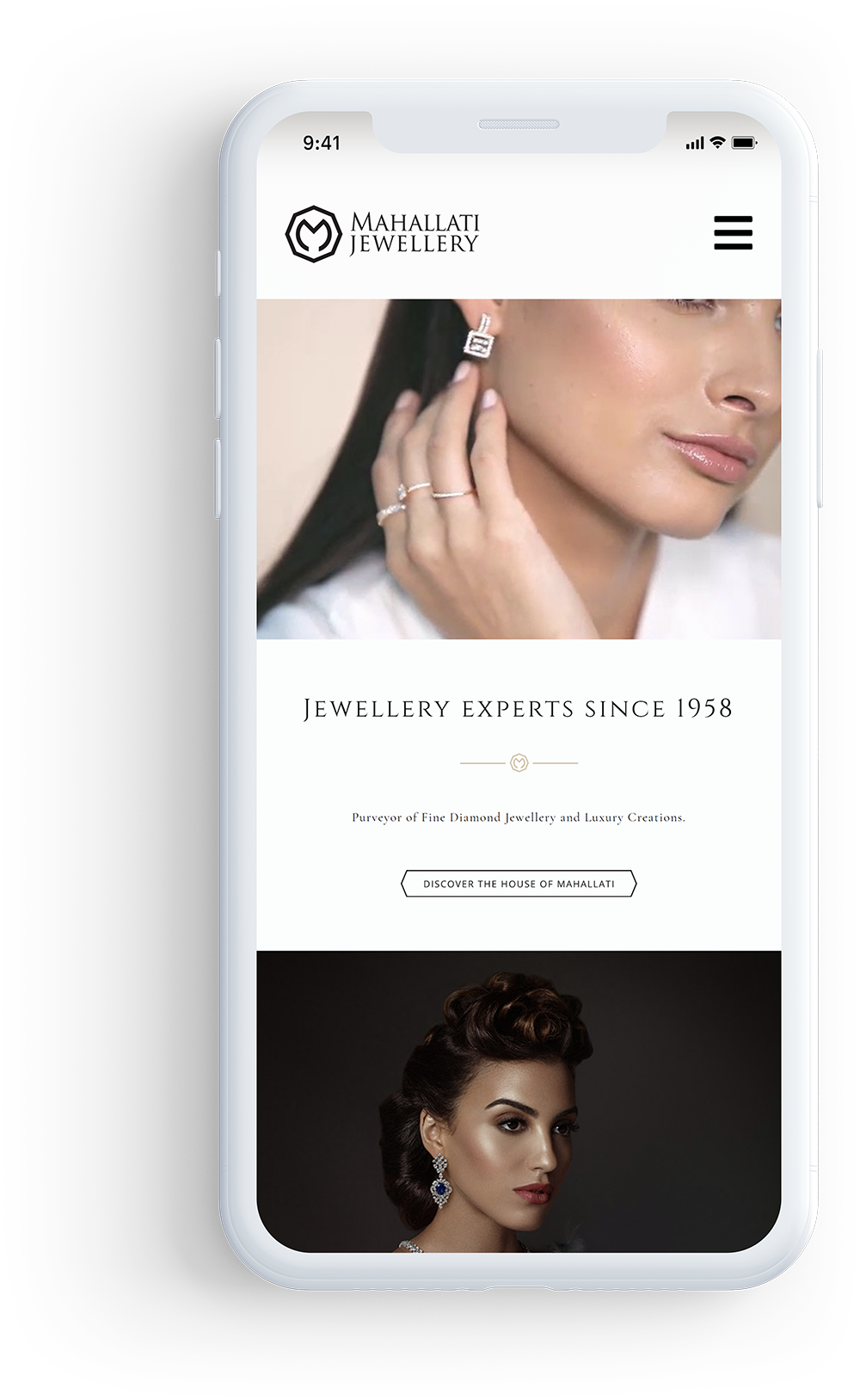 With an outdated website, Mahallati required to modernize with a luxurious feel to represent its brand and products.
We have developed long-term relationships with out clients because we achieve consistent results all year round, if you are looking for a partner that gets results instead of an agency that makes promises, then you have come to the right place…
Click the button below and let's make it happen.